---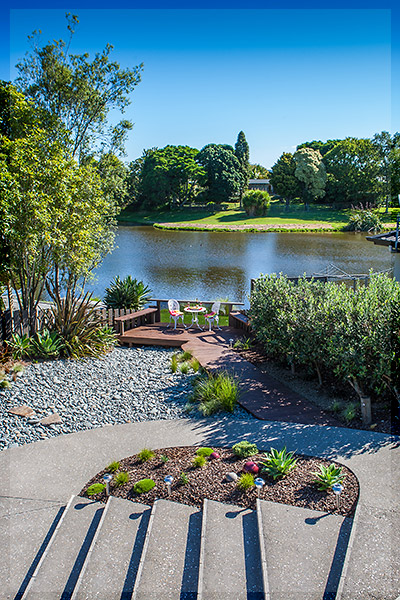 This is just the start of our visit to New Zealand. If all the B&B's are going to be like this one, we're in for a heck of a holiday ! SUPERB. Thanks Myra. From Robert & Mary, Wokingham, Berkshire, UK
We wish you all the best it was great to be here ! You should get a job teaching others how to receive tourists ! Big hug from Cathy & Jacky, Tahiti.
Thanks for a brilliant few days, beautiful home, beautiful garden & lake, beautiful breakfasts what more can i say ! Thanks for everything. J & D Laidlaw , Macclesfield, England.
Thanks so much for your great hospitality. We enjoyed every second of our stay. Thank-you for the delightful breakfast and your help with the trip to White island. we will highly recommend your place !! Katja & Uwe, Tahiti & Germany.
We are very fortunate to have found you through the i-site ; thank-you for your generosity. Ingrid & Chris, Canada.
We have really enjoyed our stay here. You have a delightful B&B and the hospitality has been wonderful. We will certainly come again soon with family from UK, regards Ian & Christine , Mangaroa Valley, Upper Hutt. NZ
Many many thanks for a lovely stay, everything has been first class ! from Ewan Reid, Scotland
I'm so happy that we went to the information centre and found your place. Wonderful accommodation, great location, fantastic breakfast and welcoming hosts. Also when my daughter left something behind Myra found us at a local store so we could go retrieve it. Whakatane is so fortunate to have such a gem by the lake. from Gretchen & Jayna, Alaska, U.S.A
What a wonderful experience staying here.Thank-you for making us feel special & blessed.
Ruth & John Sladden. Australia
Thank-you for an extremely comfortable stay , you've thought of everything.
Wanley & Carol Simpson, Cockle Bay, Auckland.
Thank-you Myra for all the help you gave us. We loved our stay at this beautiful place. say hello to the pukeko's for us!
Thank-you Love, Jean-Pierre & Ruth Zenger, switzerland.
Thank-you so very much for a lovely nights stay and your kindness in finding our friends.
Jenny Blackburn & son Stephen. Leeds, UK.
Its nice to stay in Luxury. thank you very much, with best wishes,
Sheila & David Chappell, Devon , UK
So enjoyed our stay in your lovely B&B- so comfortable ! Would love to come again Best wishes.
Aileen & Jon. Scotland
Outstanding B&B. Thank-you for being kind and gracious hosts. will return one day we hope to your lovely home.
Martin & Mary, Cumbria, Uk
After such a long day what a pleasure it was to be greeted by myra & Ian who made me feel so welcome – super nights sleep & wonderful breakfast to set me up for the day –
5 STAR B&B. Raymond Baker
Excellent- all our needs were provided for, and all the little extras were much appreciated.
John
We were weary after house & home packed up in Tauranga and no bed of our own for one night & then we found "cloud nine" blessfully comfortable bed & very caring hospitality.
Thank-you. Denise, Pyes Pa, NZ
Wonderful wonderful stay, weather & accommodation great.
Dianne Lally. Wellington NZ
The Lovely ambience is complimented by your outstanding hospitality. We have looked forward to this visit and have not been disapointed.
God bless, Mike. Thames.